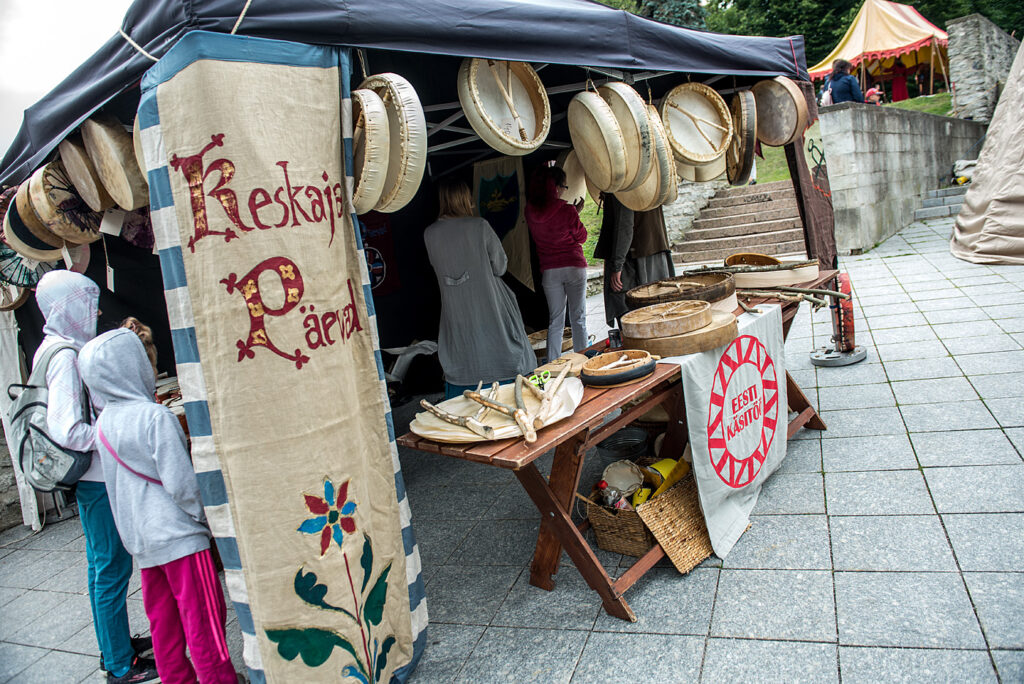 From 8th to 11th of July AD 2021
Blacksmith is working in his smithy, ropemaster is spinning rope, smitherys ladies are working with spinning wheel.
Wise women from countryside show their skills how to repair clothes.
Embroidery society ladies show theur skills. Everybody can try themselves!
Limping Wolves, reenactors of 14th century mercenaries, is participating with fighters, carpentiers and wise ladies. You can ask any questions abot medievaal life.
You can buy really good knife from really good master.
From Sweden is coming famous jeweller.
Silversmithies are also there with their beautiful adornments.
Children are really welcome to Little Knight School. Famous artisan Michael Sittow has promised to step by and tell littlebit about great art!
Everybody is welcome!!!!